Board of Commissioners
Jim Squire
At-Large #7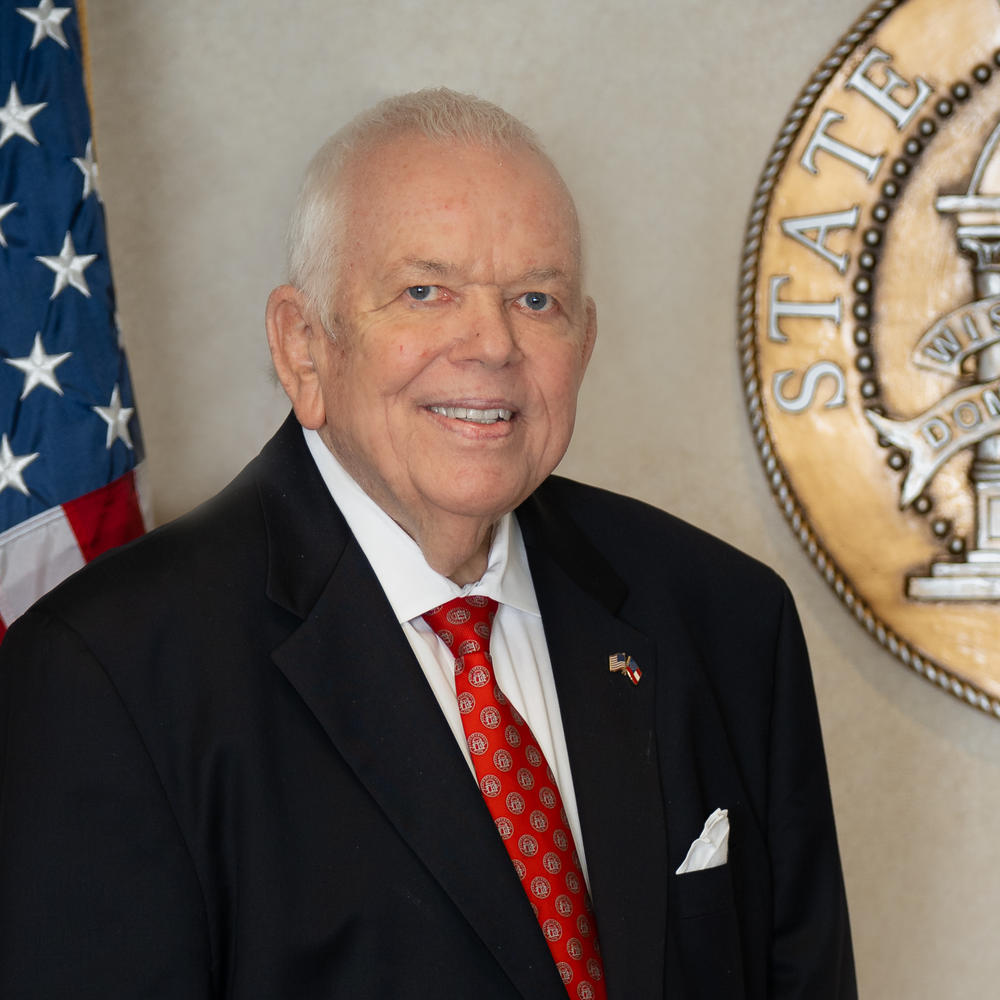 Passionate about franchising as the "great American dream", Squire is a member of the Board of Trustees of the International Franchise Association Foundation and recipient of the Foundation's highest honor, the William Rosenberg Leadership Award. He is the founding chairman of IFA's Institute of Certified Franchise Executives and is a former member of the IFA Board of Directors. On the local level, he serves as chairman emeritus of the Southeast Franchise Forum.
Squire also maintains a high profile in the foodservice industry as chairman emeritus of the Georgia Restaurant Association and a member of Georgia State University's School of Hospitality Industry Advisory Board. He was the past president of the restaurant division of the Georgia Hospitality and Travel Association, which presented Squire with the prestigious Chairman's Award in 2003 and designated him Food Service Industry Leader of the Year in 1990.

Additionally, Squire is Past District Governor of Rotary International District 6900, which awarded him the Sheffield Leadership Award for his service as president of his Rotary Club in 2013-14, and the Follow Me Award as the Assistant Governor of the Year in 2016. He is a State Committeeman of the Georgia Republican Party, a veteran of the Georgia Army National Guard where he served as an artillery officer, and a member of American Legion Post 201. He is past chairman of the Housing Authority of Fulton County, past chairman of the Private Industry Council of Atlanta, and is a former member of the Board of Directors of the National Association of Private Industry Councils.

Squire lives in Sandy Springs, Georgia where he is a member of Leadership Sandy Springs and the Rotary Club of Sandy Springs where he served as President from 2013 to 2014 and was honored with the Rotarian of the Year award in 2017. He is a former member of the City of Sandy Springs Charter Commission, Planning Commission, Economic Development Authority, and Board of Appeals and is a graduate of the Sandy Springs Citizen's Police Academy. He and his wife Donna are active members of Dunwoody United Methodist Church. They have a son and a daughter who have blessed them with three grandsons and two granddaughters.